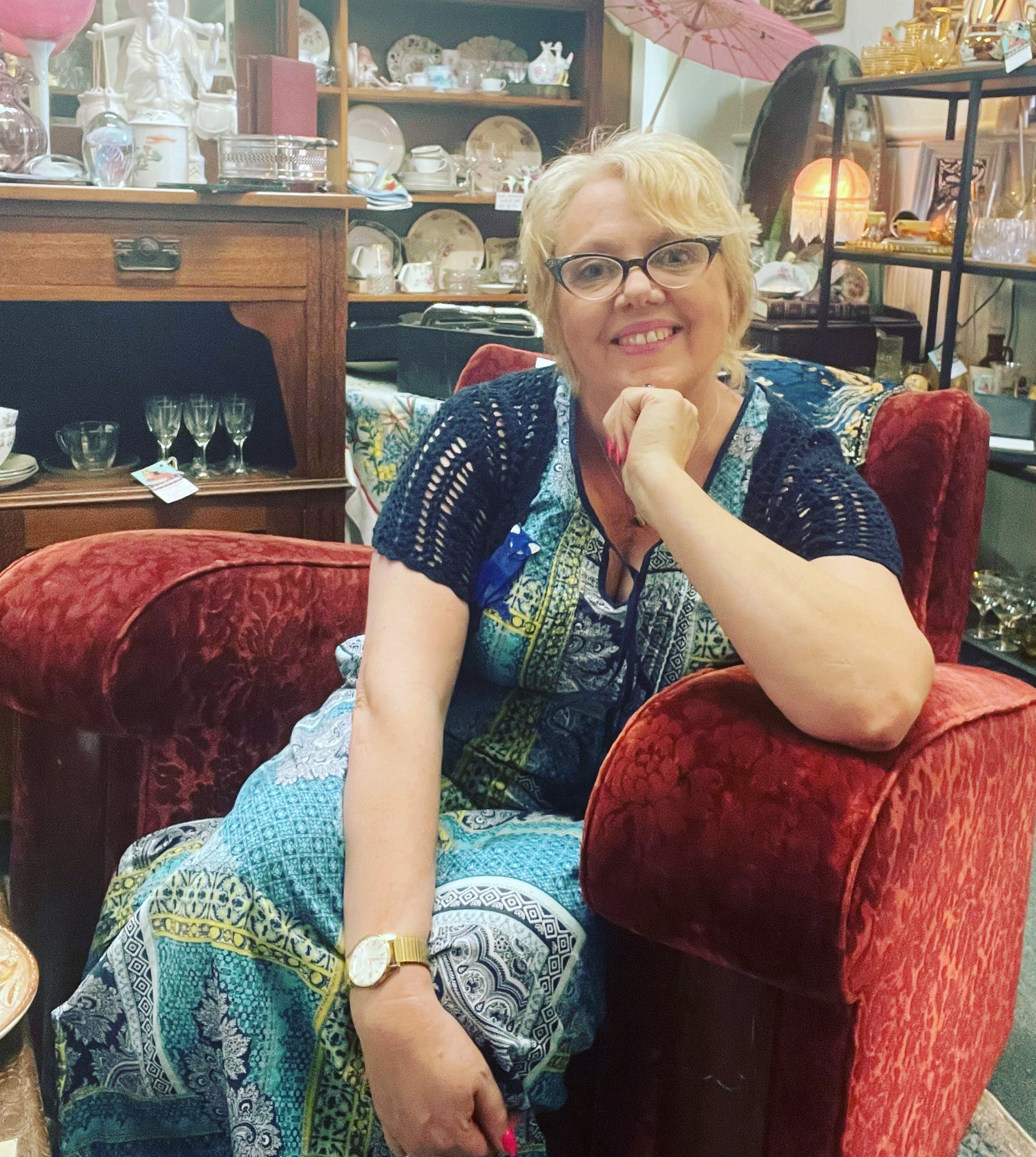 I'm Deb, the owner and operator of Kitten Vintage Mackay.
I love history, and anything to do with the 1930s to 50s, including fashion, music, art and design, and furniture. I am also a mother, wife, interior decorator & a treasure hunter who wishes she could time travel.....
I studied Art History at Melbourne University, and completed a Diploma of Art in Interior Design at the Melbourne College of Decoration in 1991. I have worked on an off as a decorator ever since, in between stints at Antique shops, restaurants and florists, and having my five children. A compulsive thrifter, out of necessity, I have been transforming furniture and rooms for over 30 years, and have developed a keen eye for color and detail.
In 2016, after minor heart surgery, I took the plunge and opened Kitten Vintage Mackay on a shoestring budget. Life is too short...!
Kitten Vintage Mackay is a treasure trove full of memories. You really need to visit to get the full experience. There are over twelve rooms of vintage treasures and furniture, including an Art Deco style bedroom and a gentleman's style Map room.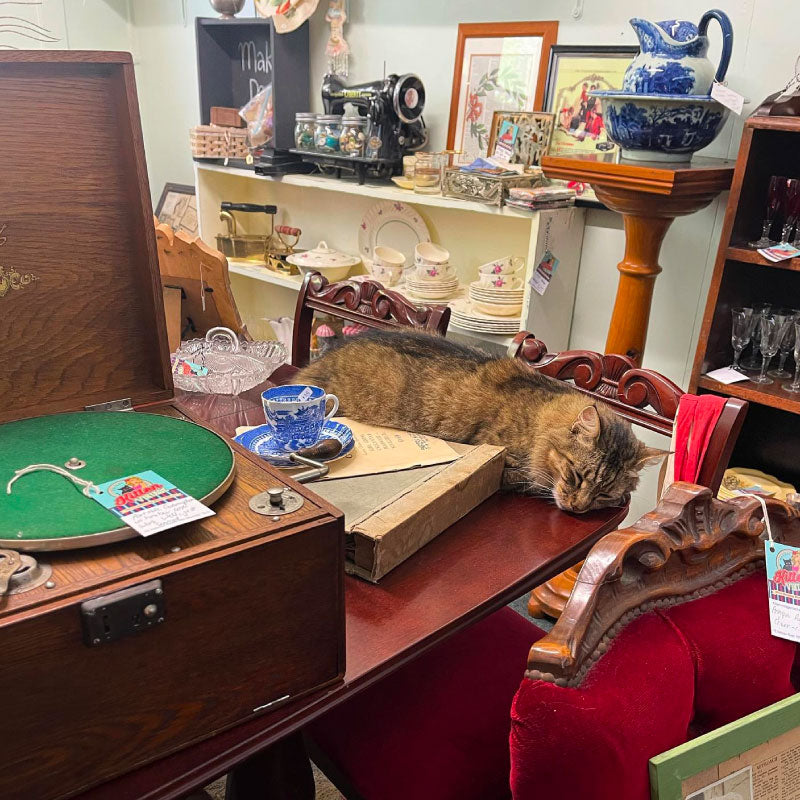 Why visit Kitten Vintage Mackay?
I love what I do! 
My aim is to give new life to old treasures. All our vintage is sourced from the local region, helping the local economy and saving on transport costs.
I do have a wish list if you're looking for a specific item, and I always keep my eyes open for that elusive treasure!
Kitten Vintage is a one woman business, although I do have helpers!
The lovely Erin helps me out most Fridays, and is a wizz at putting together the perfect outfit (she's also a brooch addict and maker!)
My husband Peter spends most Sundays helping me collect, deliver or move furniture (which he loves!)
And did I mention the shop cats, Pip and Biscuit? Usually up for a pat.
If you are in Mackay, please pop in and say hi!